Shift 7.1.80 - Released 2021-05-17
May 02, 2023
2373
Version 7.1.80 has been released to the Shift Stable channel. With 150+ tickets crushed and three new productivity-charged features, Shift 7.1.80 was is our biggest release yet! Keep reading to find out the latest features, bug fixes, and new Apps released to Shift 7.1.80. 🚀
1. Secondary and Incognito Windows
Secondary and incognito windows are here.
Open any link from Shift in a new window with Secondary Windows. Use the keyboard shortcut Command/Ctrl + N.
Use Incognito Windows to ensure Shift does not save any of your browsing history, cache site data, or store cookies.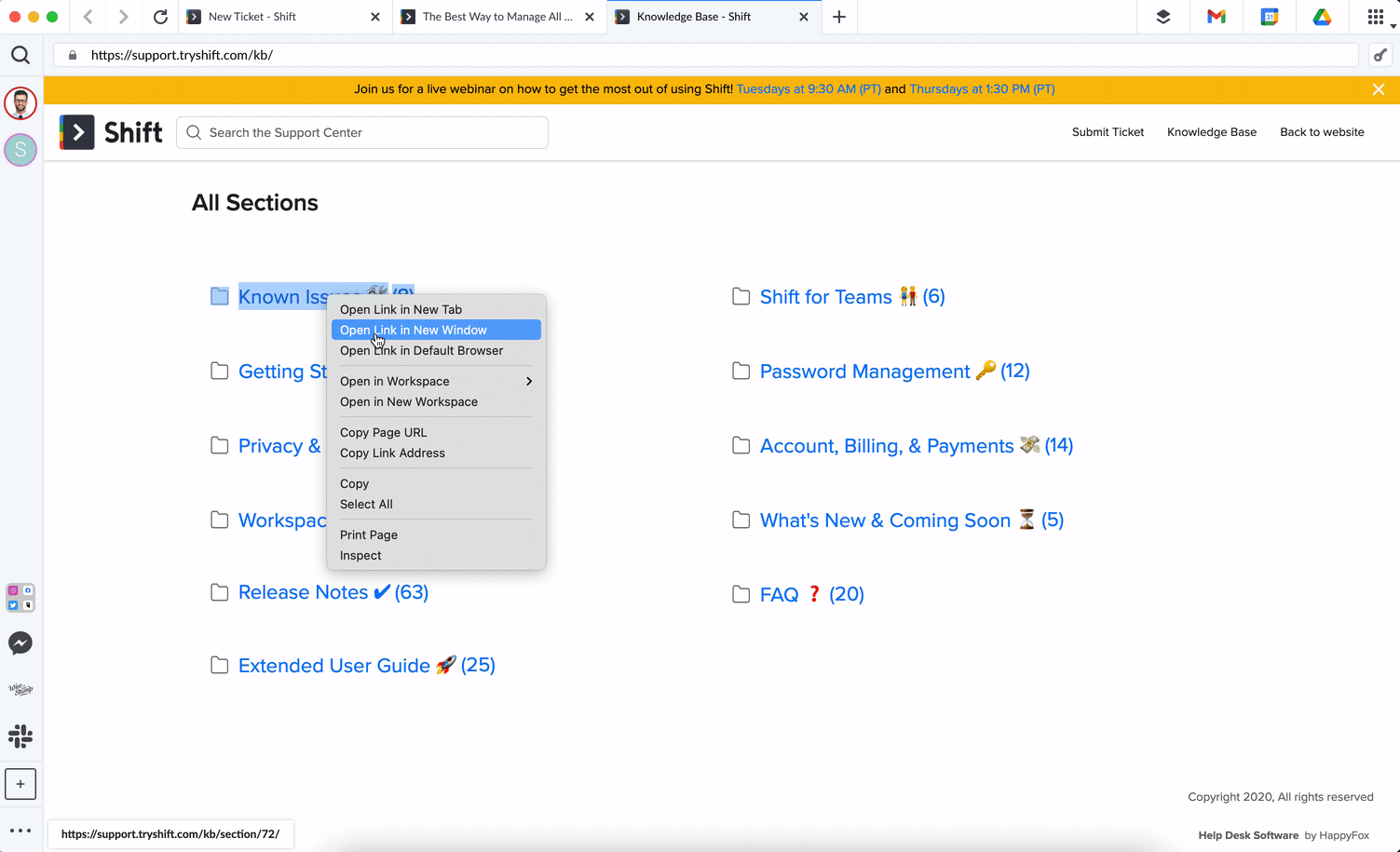 2. Draggable Tabs
With draggable tabs, you can rearrange your web tabs across Workspaces, Secondary Windows, Applications, and Mailboxes. Drag and drop your tabs with ease to seamlessly streamline your workflow. Organization has never been easier with Shift's newest feature.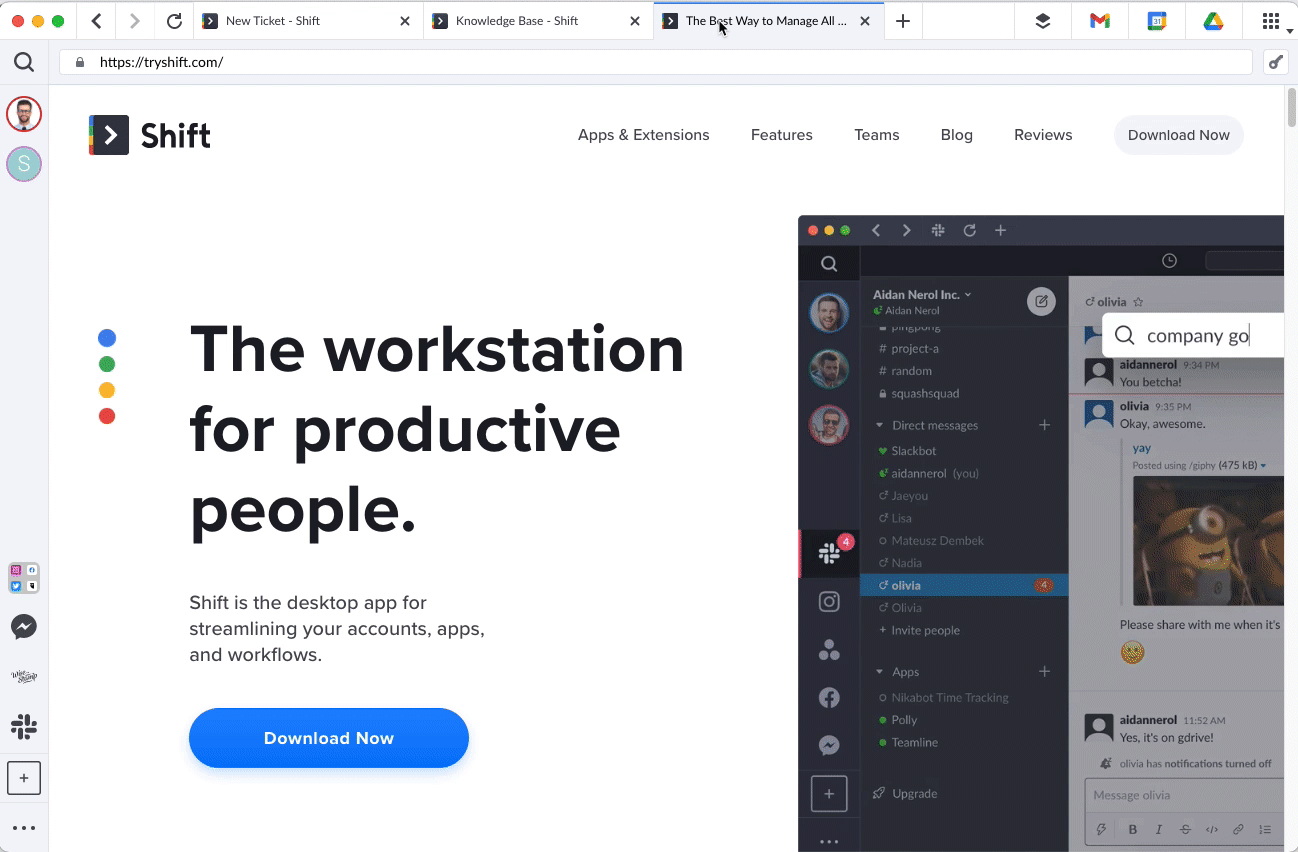 3. Performance Improvements
Web tabs are loading 20% faster across all browser tabs with Shift 7.0 due to a foundational switch from WebViews to BrowserViews. Find results at the click of the button across Mailboxes, Workspaces and Applications.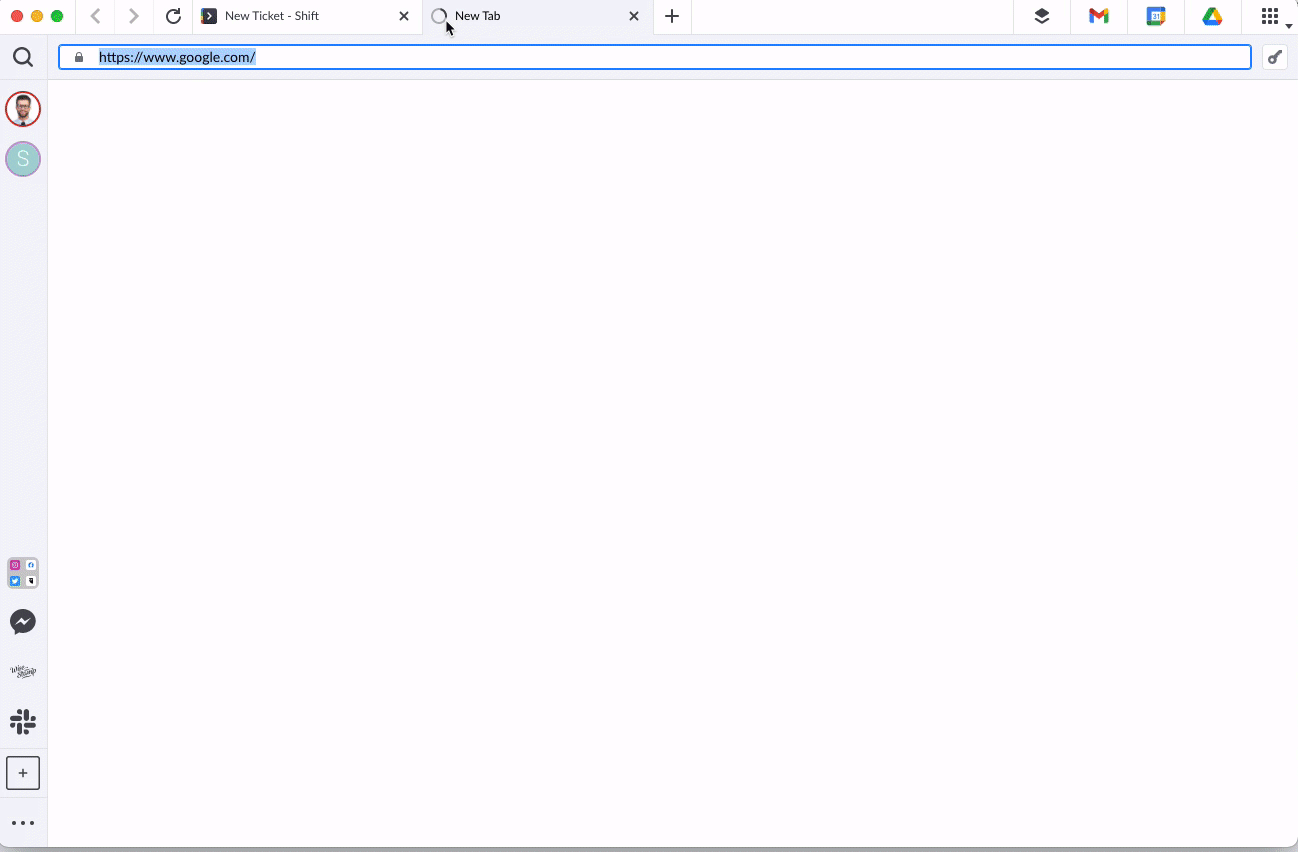 4. New Apps
Over a dozen new Apps have been added to Shift's extensive App library in Shift 7.1.80 including, Dispatch, Thinkific, and Flowtrace.
Bugs Fixed 🛠
Typing in the Shift search bar automatically adds search suggestions and navigates to the first search suggestion website

Shift 7.0 contains a foundational change from WebViews to BrowserViews leading to enhanced performance in web tabs across all contents of Shift