Shift Partner Program
Jun 02, 2021
510
Let your love for productivity and organization pay off in new ways with the Shift affiliate partner program. Together, we can help frequent app users aggregate their accounts and streamline their workflow. 😍
We offer reward opportunities and commission to app partners, publishers, ambassadors, influencers, and affiliates. Earn up to 30% commission inspiring people to adopt new ways of organizing their tabs, apps, and managing multiple emails.
How to get started
Download Shift. While not a requirement, understanding the software you're promoting is crucial. This link will put you directly into a 7-day trial of the full features of Shift.
Click the link below and fill out the application.
Look for our approval message in your email. We typically approve new partners within 24 - 48 hours.
Setting up your account
First, you'll want to log in via dash.partnerstack.com.
Forgot your password? You can reset it here!
If you prefer visual learning and have ~10 minutes to spare, check out this partner dashboard video walkthrough.
If you want to learn on your own, check out the partner support guides, so you can start promoting Shift right away!
Navigating your dashboard
Once you log into PartnerStack, you'll have to accept the program Terms of Service to have full access to your dashboard. Once you have logged into the dashboard, you can access all Shift resources, track payments, create custom links, and spread our love for productivity!
Links allow you to access your unique link to share with your referral base, as well as creating a custom link that will generate sales.
Referrals show you who has signed up and/or purchased through your link and provides an overview of each referrals' activity.
Resources we have provided to help you succeed in the Shift Partner Program; here, you can find marketing assets and essential tips for promoting Shift
Learn about payouts
There are different payout structures for different types of partners. However, anyone can earn their way to a 30% commission on the first year of Shift's one-year license ($99 USD at full price). There are also challenges available to all partners, and you can earn up to $50 USD for creating specific types of promotional material.
When are payouts made?
On the 8th of every month, payouts are made — after rewards are approved — and we will release funds on the 13th of each month. Payments are made through PayPal or Stripe, just select a payment provider and you're all set!
How to reach 30% commission
We have a variety of partners that we accept into our affiliate program — Media Partners, Influencers, App Partners, Ambassadors, and Affiliates. Your rewards are dependent on your success and we are here to help you every step of the way!
This is our current payout structure, but we are more than happy to boost rewards when a partner is excelling and there will be a variety of opportunities to win challenges.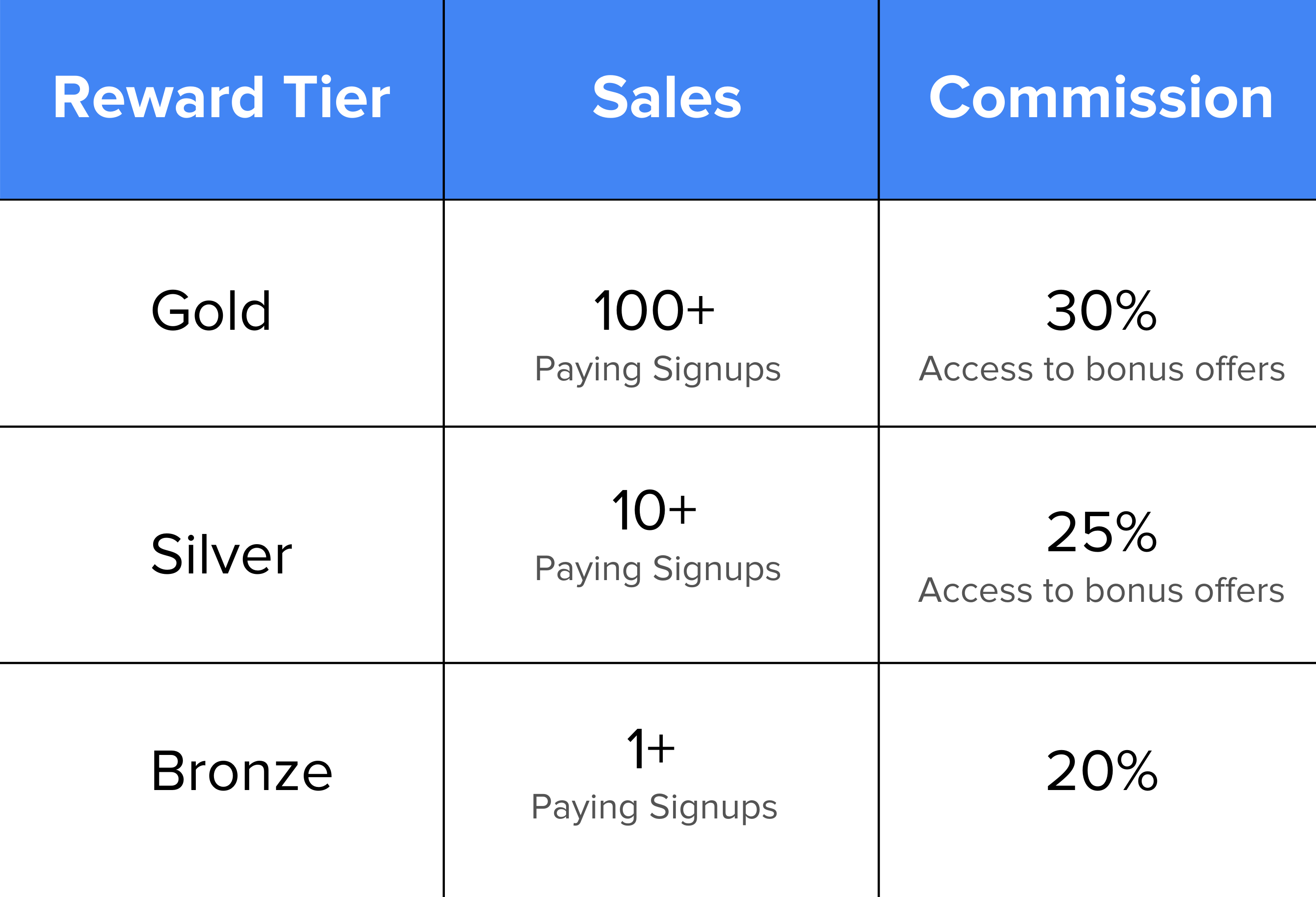 If you have any questions about which partner structure you fall into and how to reach 30%, please email Partnerships@tryshift.com.
Promotion challenges
Challenges are a great opportunity to increase your payouts. We will be hosting a variety of challenges with awesome rewards. Shift wants to reward you for creating high-quality content and challenges are the perfect way to showcase your promotional efforts. For example, you can earn up to $50 USD for creating a short video promotion for Shift and posting it on your Instagram — it's that easy!
How to promote Shift
The best ways to promote Shift are blog posts, social media posts, and email marketing. We often have exclusive deals, and limited-time offers to send out to our partners that see great conversion rates. You can post a video review of Shift on YouTube, include Shift in a list of top productivity apps, or send out emails with exclusive deals for your audience. We are happy to provide insight into what types of content drive the most sales and help develop strategic promotional material.
Do not bid on any of our branded keywords via Google Ads
Do not use any coupons, other than https://app.tryshift.com/56/
Do not use any coupons that aren't explicitly stated for premium use
---
Getting in touch
If you have questions about the Shift Partner Program, you can contact us at partnerships@tryshift.com and we will do our best to answer any questions.
If something isn't working on your dashboard, you have concerns about payment, or you can't log in - please contact PartnerStack at support@partnerstack.com.
We can't wait to see your success within the Shift Partner Program!