How to exit the Shift Tour
Nov 04, 2020
253
The Shift Tour provides you with a quick guided tour of all of the Shift features and functionality.
To exit the Shift tour video permanently please follow these steps:
1. Click the blue-button that says "Start Tour" beneath the video
2. Click on the X that appears in the pop-up
3. Voila! The Shift tour video is gone indefinitely.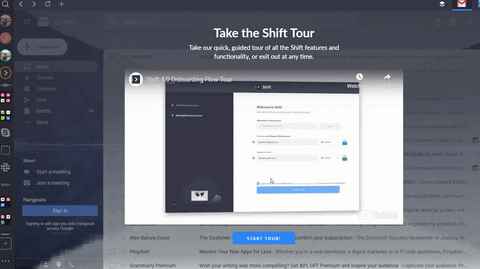 To learn more about adding Accounts to Shift please click here.